One of my favourite garden flowers.........the Daylily. I like it becaue it comes in all shapes and sizes. The colour range is incredible. So this page will be mainly pictures of some in my garden and some I have seen in other places.
These are from my garden. The deep pink one was one I got last year
The white one is not mine, its a lovely creamy white and I think I will look to add that to my collection.
This yellow beauty was out in Alden and I want one........I will have to actually go to a greenhouse I think. Maybe ordering one from a catalogue. Has anyone done that? What are the results, do they do well? I am a bit wary about catalogues because they are usually really whimpy specimens and do they actually grow????
Orange lights up the garden
This one is also very pretty.
I have shown this one before and its still blooming and doing well.
This one just bloomed.
I will have more blooming soon. I am not sure what still has to come out but they make my garden much more interesting and I will never think twice now about buying more.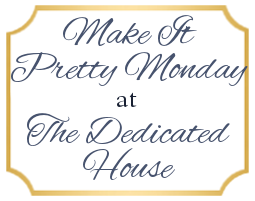 Also at Dedicated Little Red House
Mosaic Monday
And with
Ivy and Elephants
Also sharing with
fishtail cottage