The house finches have been hanging out in our trees. There is now quite a crew. There are a few really bossy ones.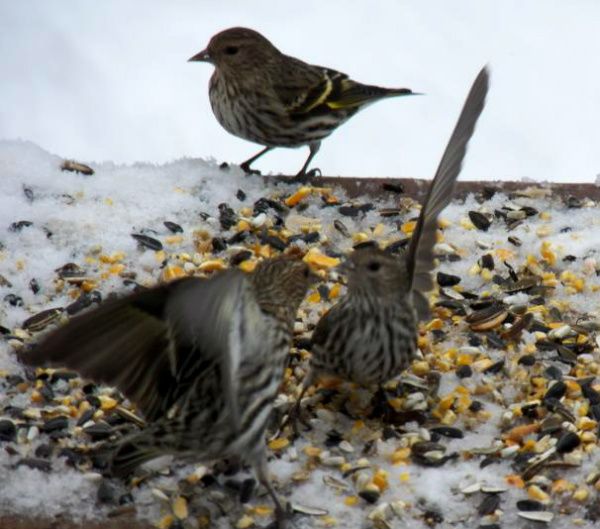 Every time this little blighter came down it picked a squabble with someone.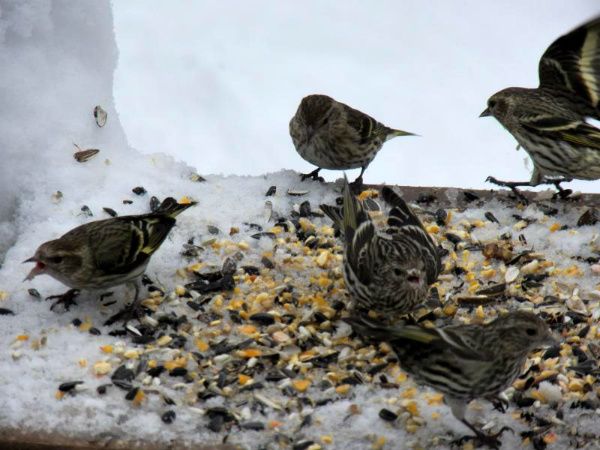 There was quite the gang coming and going. This shows the pretty colours.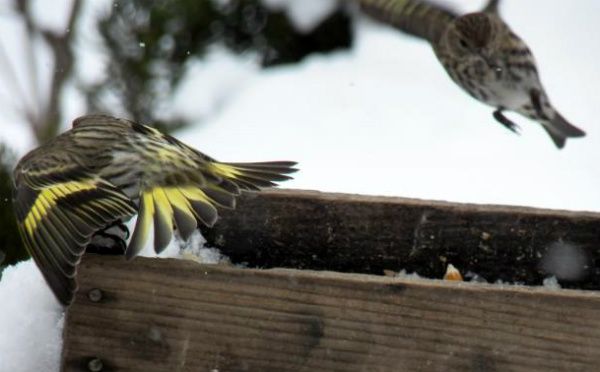 The rest of the bunch were sitting in the tree and grapevines......just waiting their turn.