A wet and dreary day today but some pretty reflections on the drive. Puddles better than ice maybe.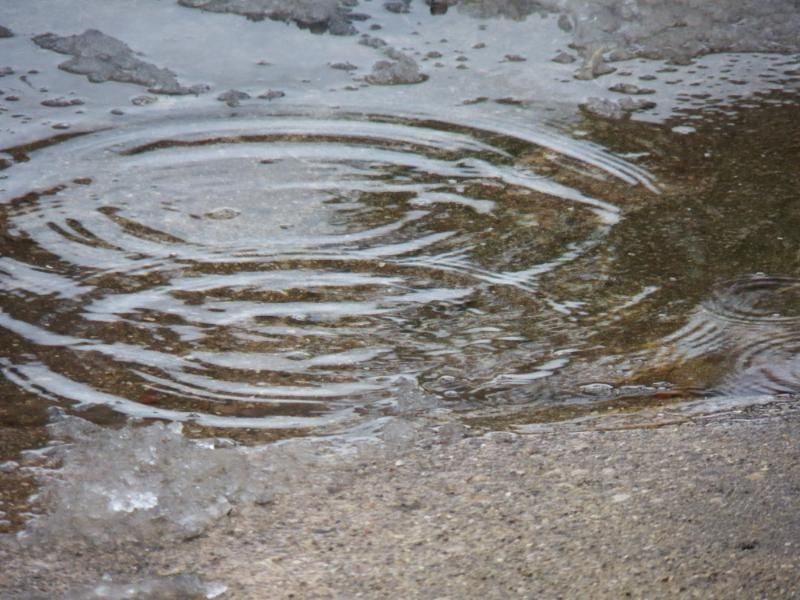 It is almost a pond but not quite. The dogs do not mind going out and running around between showers. Bijou did not want to come in, is that a look of defiance?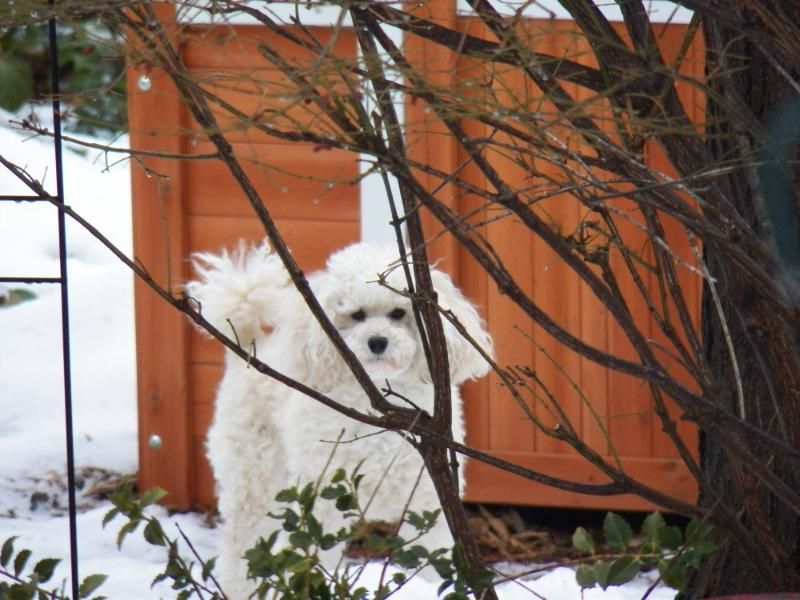 The cat was not sure if she wanted to negotiate the puddles but went out anyway.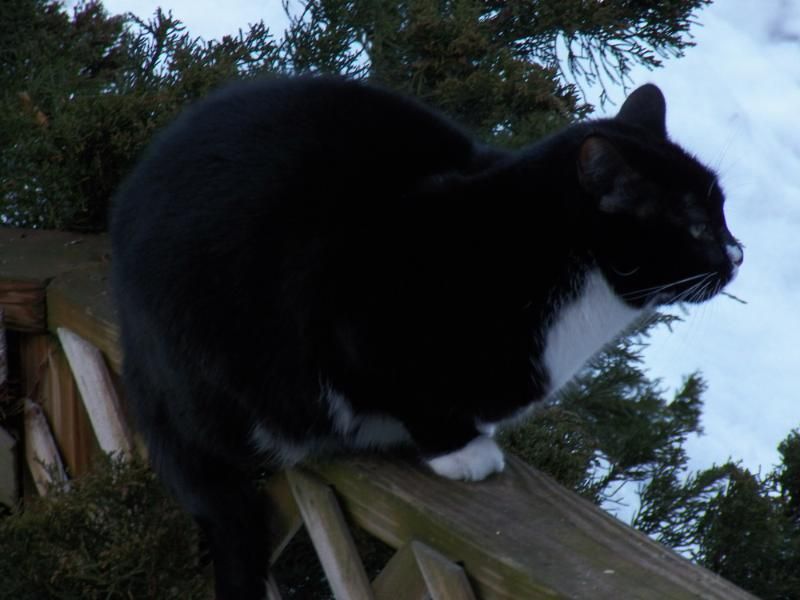 How long before I can share pictures of flowers? The sky had some pretty clouds when the rain stopped.