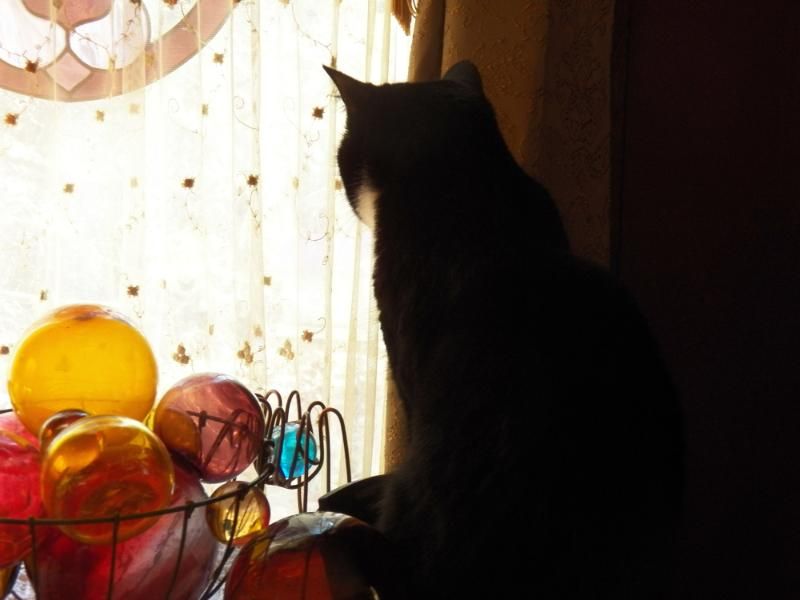 Boots saw a bird working on our siding. She was dreaming of what she would do when she caught it. Dream on Boots, its not going to happen.
Here are a few of today's visitors.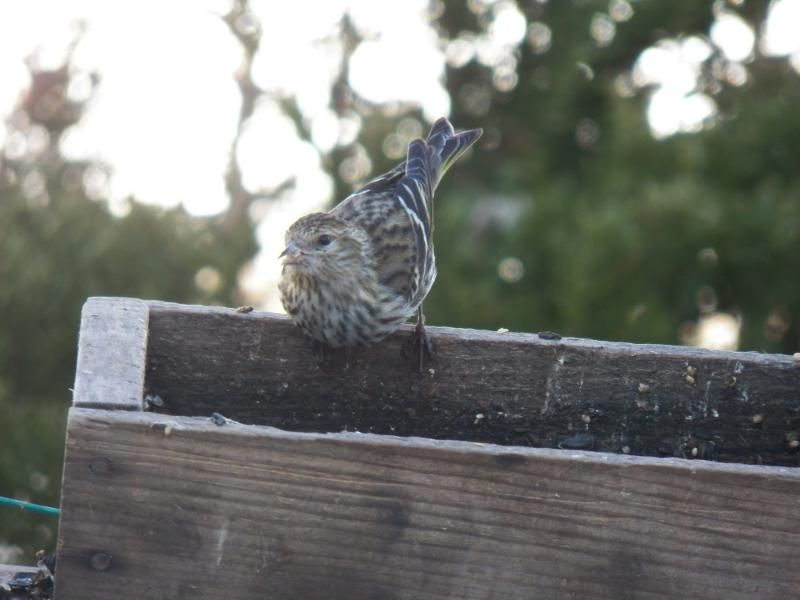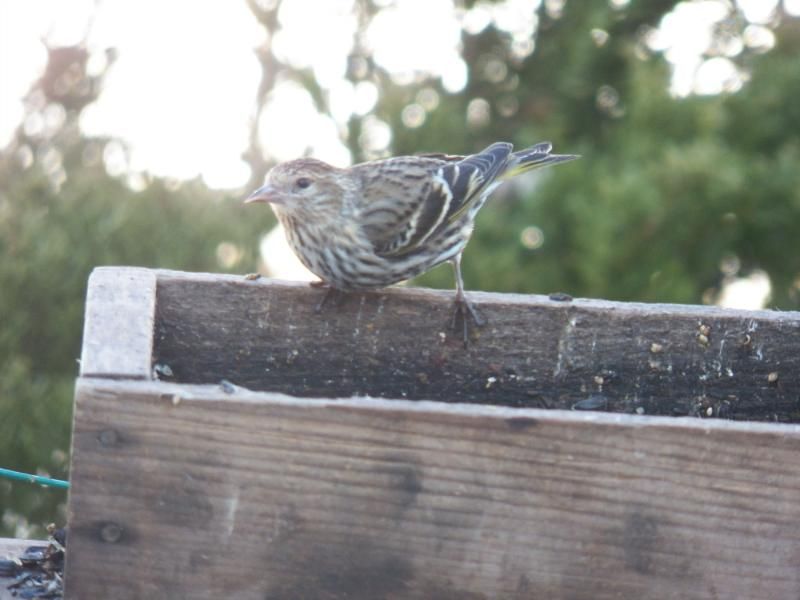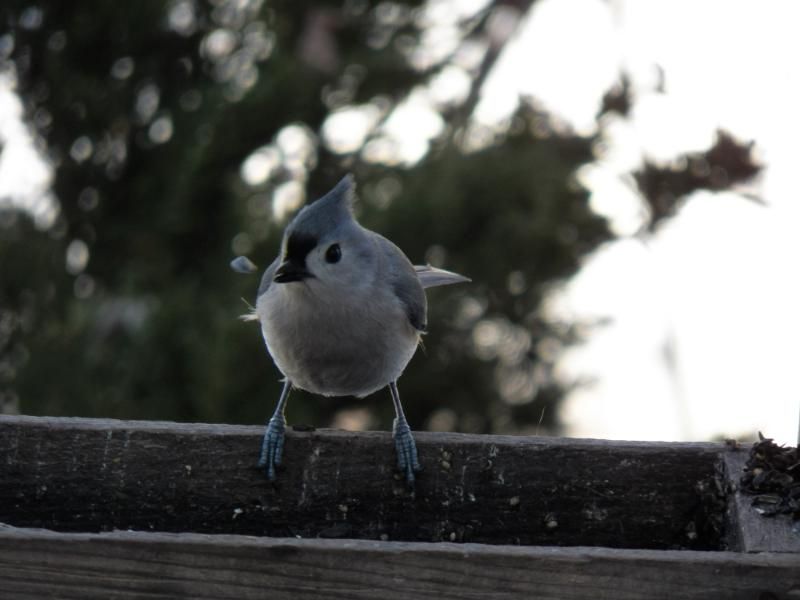 The Mourning Doves do not go far from the feeder, this one is napping in the tree while his mate is sleeping further up enjoying the sunshine.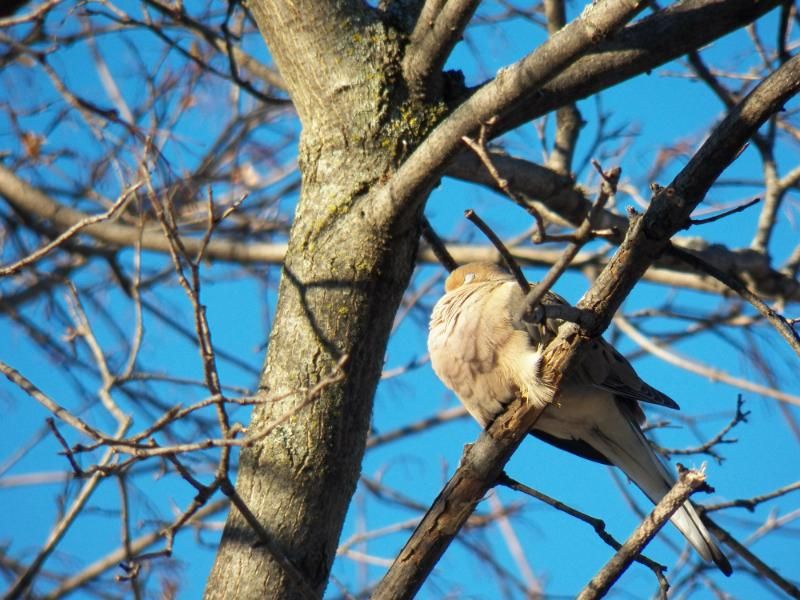 The cat could not Take any more and went to sleep waiting for that bird to come into the window again.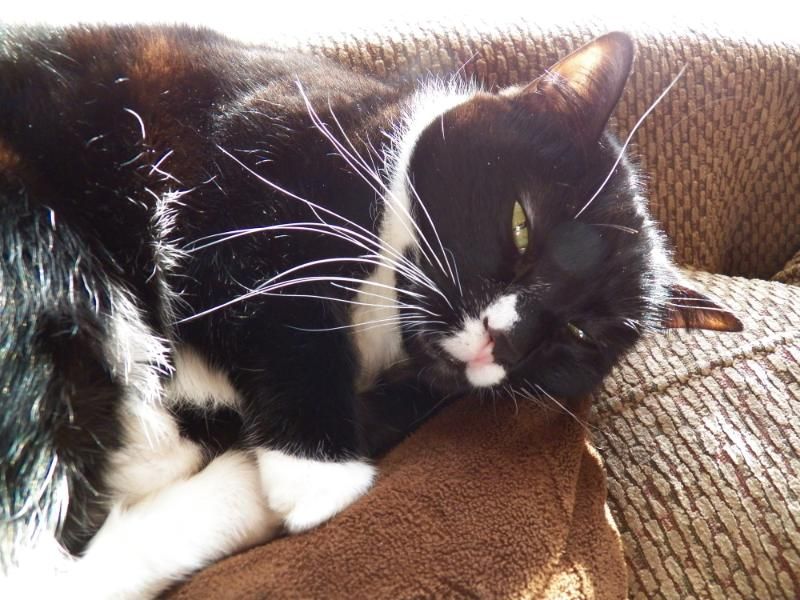 I am linking this post up to Sunlit Sunday because Boots is so happy in her sunbeam....so I am linking with
My Little home and Garden
in the hope that a few people will enjoy the post.