There is not a lot of activity in the garden these days. I do find things here and there but its difficult to do something new and exciting for my blog. The little chap above was just so cute I could not resist. The small birds are always so cute. Then we got some snow, just a little and so I went our looking for some pictures but there really is not a lot out there. These look like they were taken in black and white but they are not.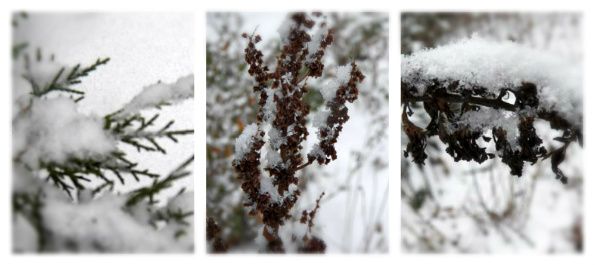 A few seeds among the snow but that's about it.
I still have some snow men out there to brighten up things for now.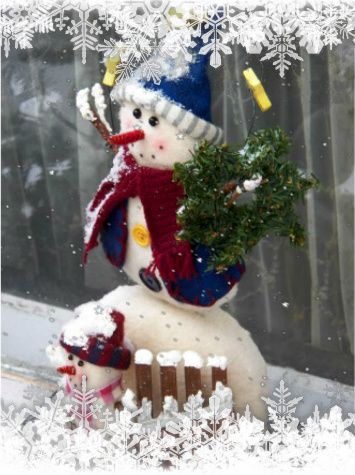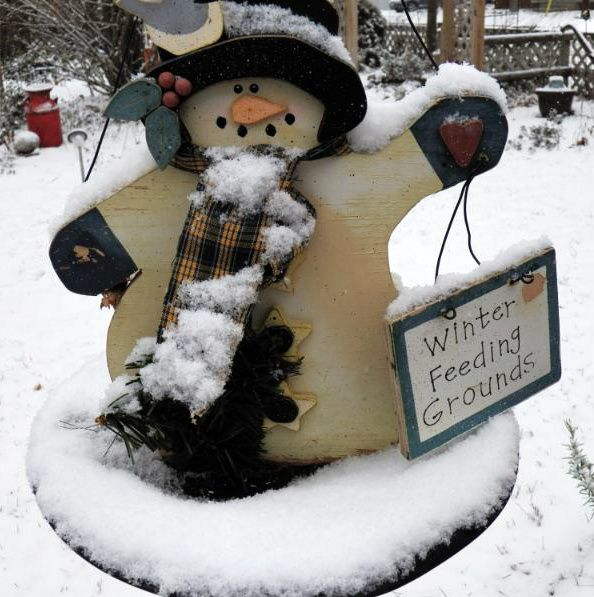 We have a few Nuthatches that come regular now.