This is just beautiful weather. Its the first week in December and still no snow. We have had a flurry and its been very cold, well 30 degrees. The squirrels are feasting and getting fat with thick fur. They look so healthy. I put peanut butter out and now they have discovered that, its gone in a flash. I will have to find a way to make it last. The birds love it.
The first to find the feeder was this black squirrel, a handsome chap.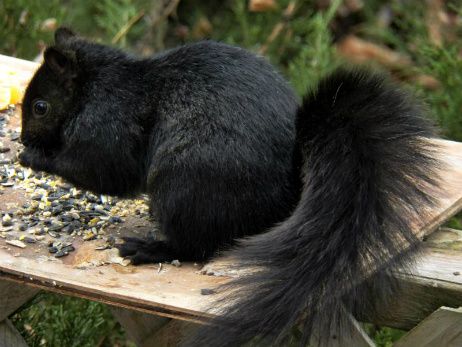 He hides his leftovers?
This blue Jay had a great time today, isn't he a beauty?
Another cute visitor a little Tufted Titmouse. Isn't he cute?