Today its raining. It's rare to have this sort of winter in Michigan. Most folks are happy about not having to deal with snow, but then the skiiers and winter sports enthusiasts are not at all happy. As we can not change the way the weather works I will enjoy it. The down size is the garden looks horrible. If it was not so close to Christmas I would be out there working on getting it shaped up for Spring its the perfect temperatures to do that. I just don't have the energy left over to do that on top of everything else there is to do. I have decorated the porch with a few things.
The bench has Christmas cushions and looks spiffy.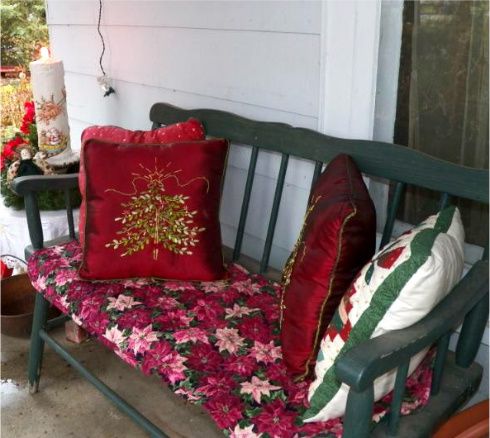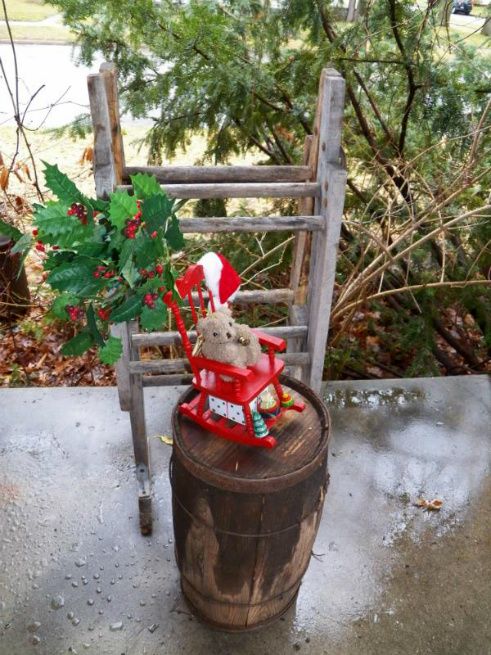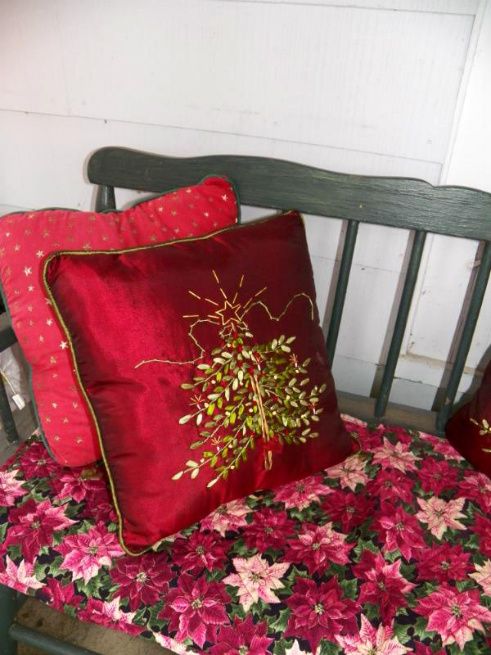 I have a candle that I made many years ago when I was doing ceramics. That stays alight all the time.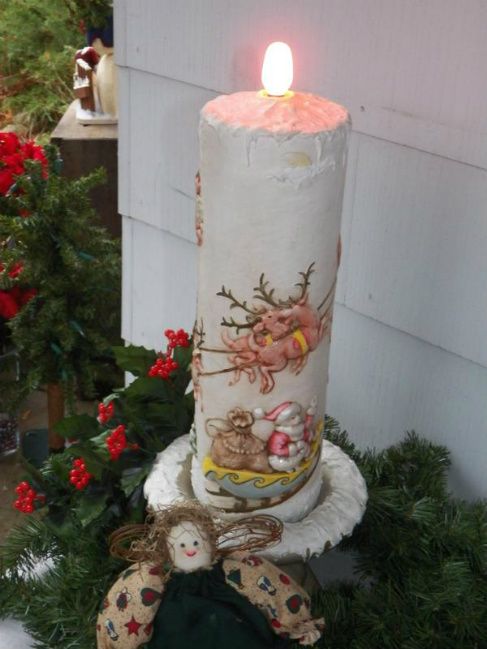 The snowman sits in the red rocking chair. That and the bench will have to have a coat of paint in the Spring. Both are in big need of repair and freshening up and I need to stop the wet getting into the wood.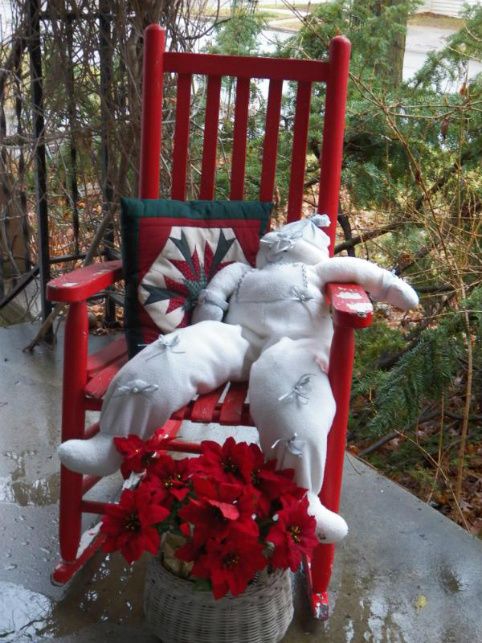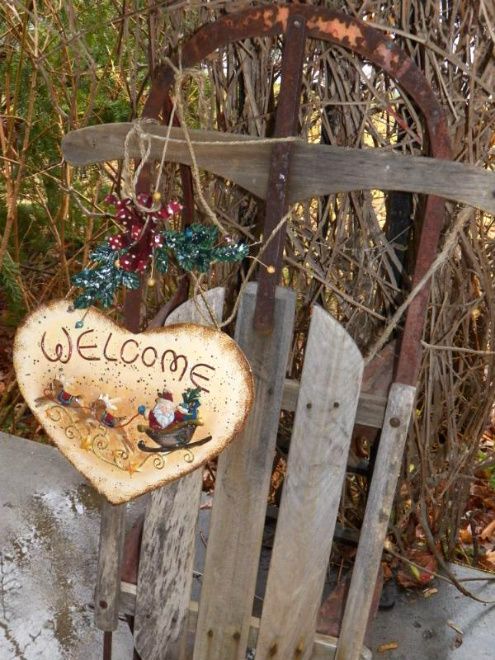 I have poinsetias around and about on the porch to brighten things up. We did get the lights up
but my husband did a sloppy job. I will have to rectify that when I can. Maybe my son will do it for me as he is coming home tomorrow. Everything will look better with snow.
The poor reindeer are looking like they had an argument and are not speaking to each other, the front of the house is no better but at least there are lights. That's a start.