There was a few weeks of really hot weather, followed by a huge snow storm. Then it was cool for a time and now it's beginning to warm up again. So what are we to think? Should I or should I not start to get the garden sorted out? Thing have popped through and sort of just sat there wondering if they should come any further? We have had some good frosts so its still a bit iffy. Of course here in Michigan, and Northern Michigan at that, we can not really feel safe until after the end of May. So they say. I generally take a chance during April if the weather seems like it will stay reasonably warmish. So...........I did go and buy some pansies. They love the cooler weather so I am thinking I will make a start with those and put them in containers so they can be moved to a shady spot once it does get hot. They don't like the heat at all.
I found these primroses out in the front garden. Those in the back are not up yet.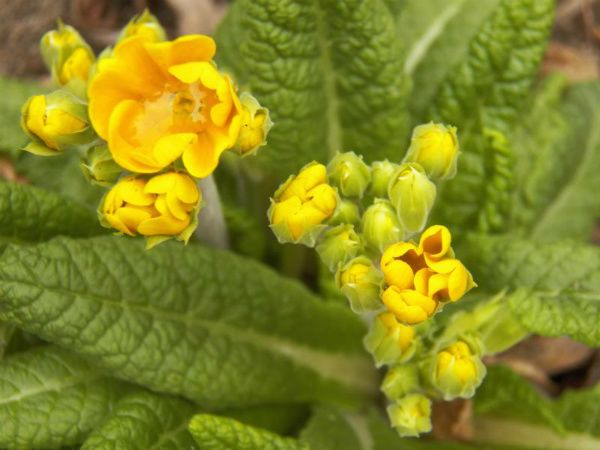 Some of my little wildflowers are making a showing but not the Trillium just yet.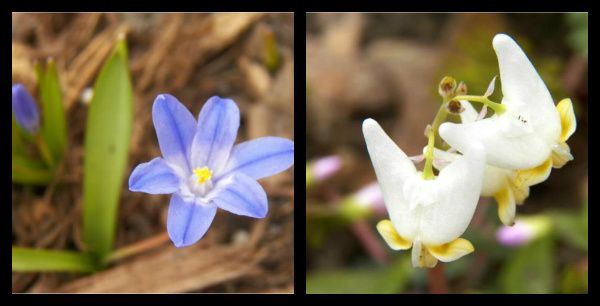 The Quince is blooming out front as well but nothing on the back one. That is further in the shade. One of my favourite shrubs because it makes me remember the Japanese Quince that would grow up my dad's garden shed.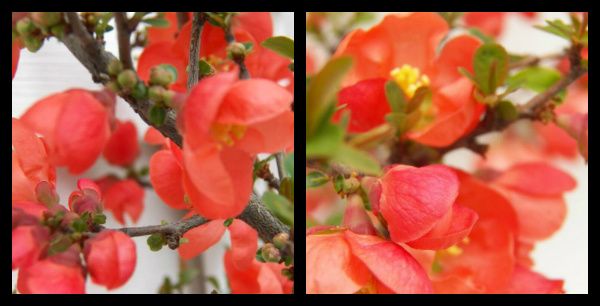 Some other Spring flowers are making a show but they look weak, they lack strength. Not that I blame them they need some warm rain. It has been drizzling today but they need a down pour, a soaking rain. Then some sun and they will all liven up.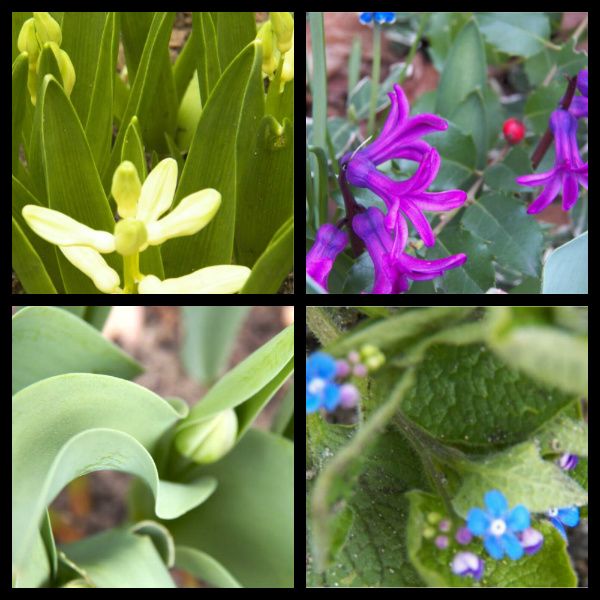 My regular Daffodils have not popped yet but maybe because they are closer to the ground these mini's are up and proud. So they should be, sweet little things.