The poodles are having a great time here in the garden now the snow has finally arrived. Bodicea declined to go out and stayed on the couch.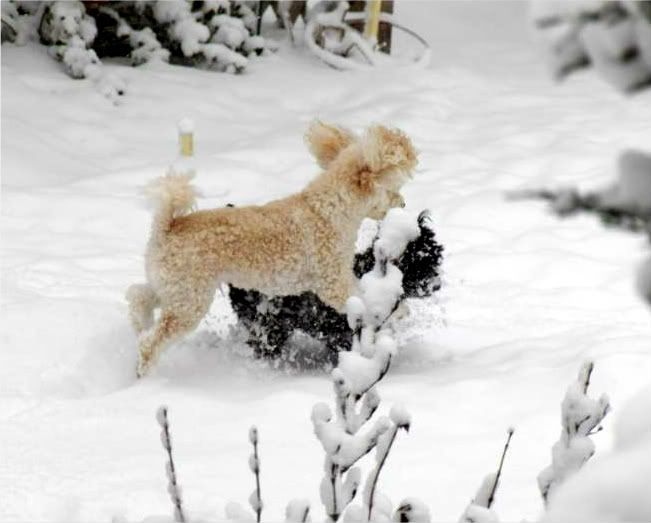 Bijou is the white poodle, she does not look so white next to the snow, more a creamy colour with Apricot. Anyway, she is seen above playing with one of the small ones. They are hard to tell apart but with snow all over its impossible. Below are the two horrors Brea and Bella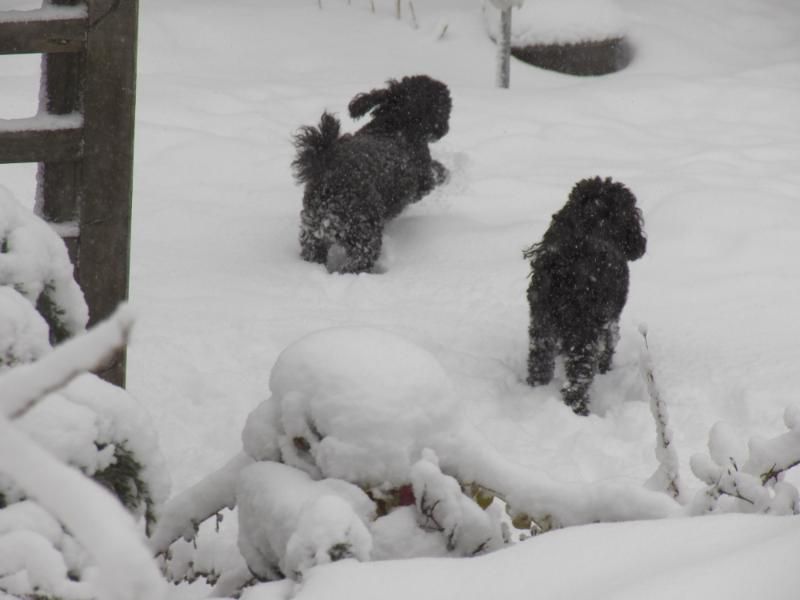 The snow is just beautiful and fresh, and we have a lot of it now. Still not what we have on a normal year as there is no accumulation. The Burning Bush is about to crash with the weight of the wet snow but it sure looks pretty.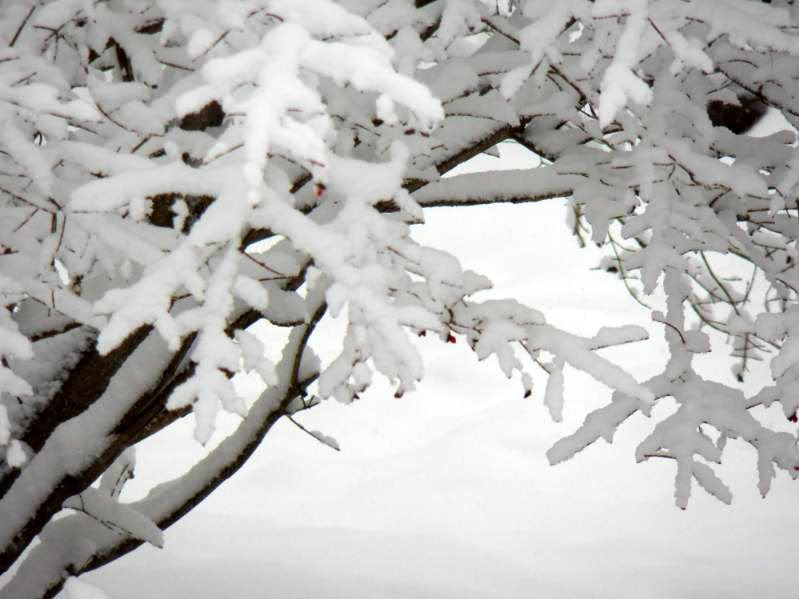 One of the birdhouses looking all decked out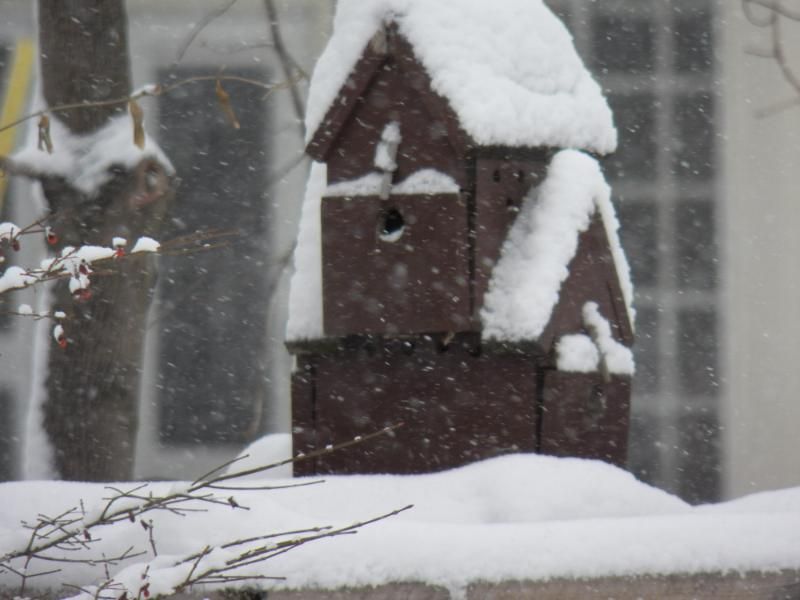 The plough making winter sculpture now, not to be seen when the flowers are out.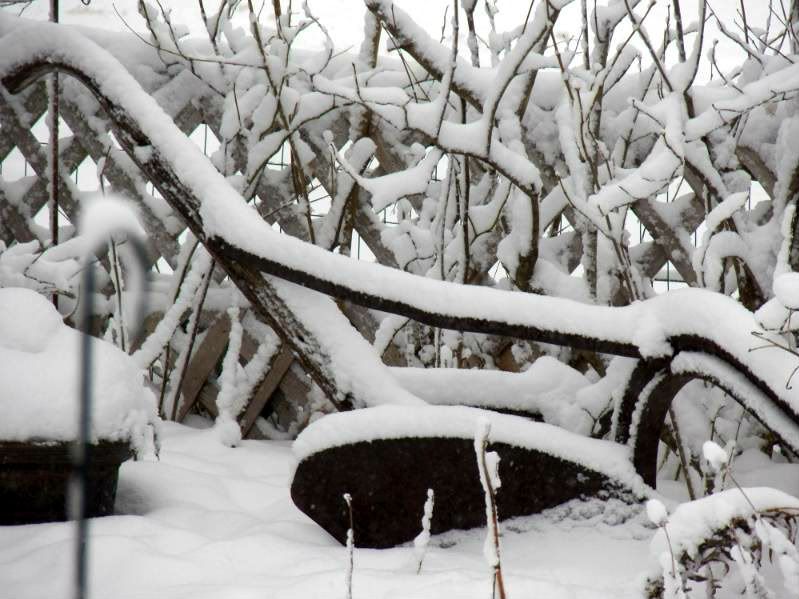 This is a night time shot.