I had to add the Cardinal couple who posed for their picture today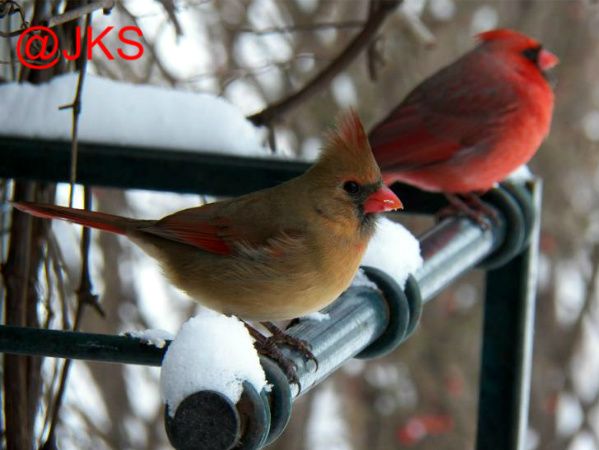 Mr and Mrs Cardinal were here today. The snow brings out their colour very well. This male Cardinal is not as brilliant as the other one who comes. I did manage to catch the little red breasted finch today though.I think they are called the Common House Finch. The yellow one is the American Goldfinch.
One of my favourites is always the Tufted Titmouse........just had to get him in the picture.
Look at that fluffy tummy, how cute is that?
Then the Junco........I always favour the small and cute birds.
The tiny birds flock together and do the rounds. They probably stay together for protection and warmth because I believe they huddle in the crook of a tree branch at night. So I have read anyway. I do hope they take turns because the outside ones would have cold bums all the time.