Today the poodles just enjoyed themselves outside, it was cold but not freezing. The little ones seem to enjoy it the most. Then they love their warm blanket and heating pad when they come in. They don't stay out long.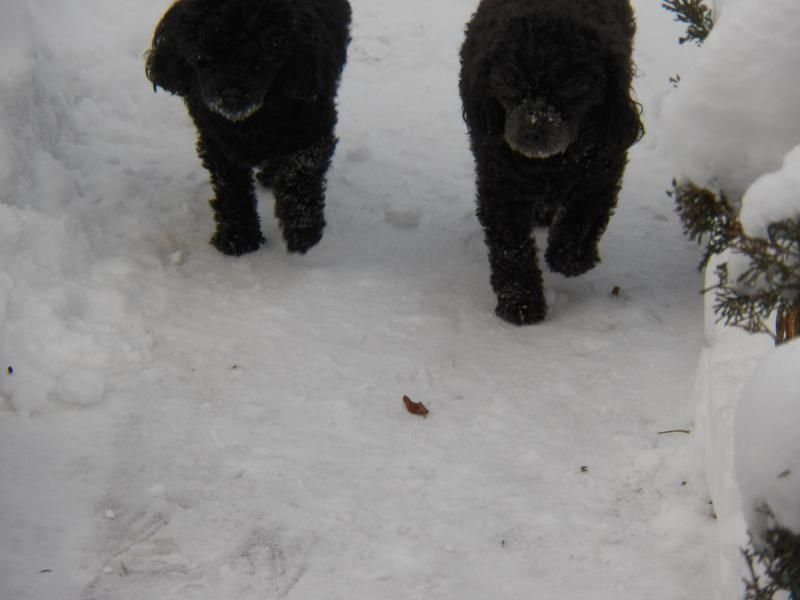 Bodicea loves to put her face in the snow and cool off.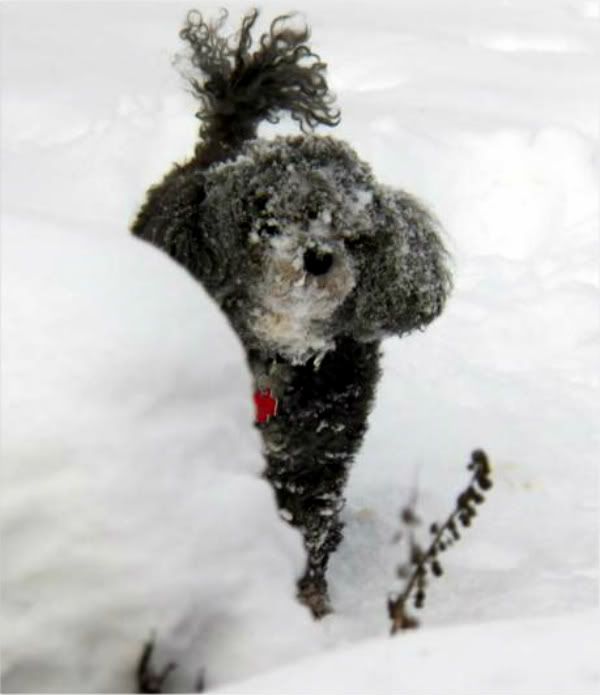 Then we had the Junco's come in for awhile. We had so much snow the last couple of days that the birds seemed to stay away. Today the regulars were back. I wish I could have got some pictures of the starlings the other day and I have yet to coax the Crows to come down.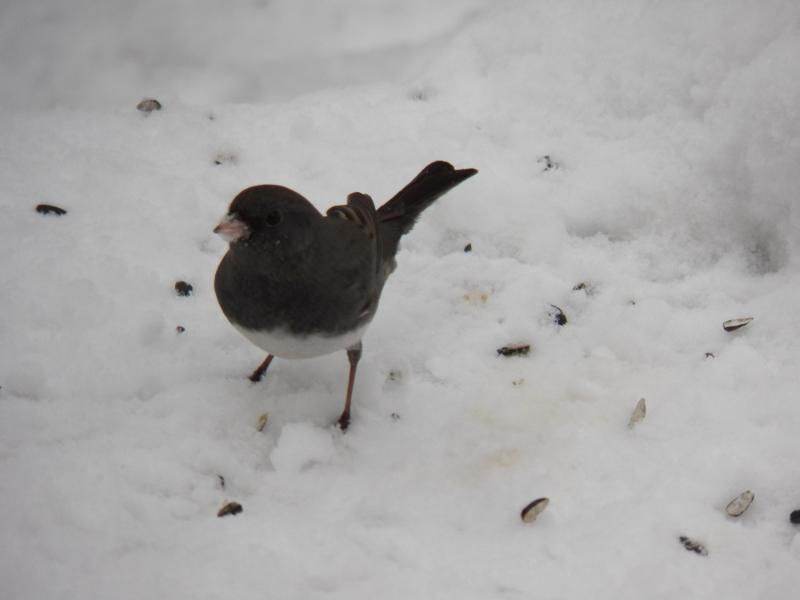 The Cardinals came in, Mr and Mrs. She always seems so cute and he always seems so grumpy. I don't know what it is that gives me that impression. Doesn't she look cute?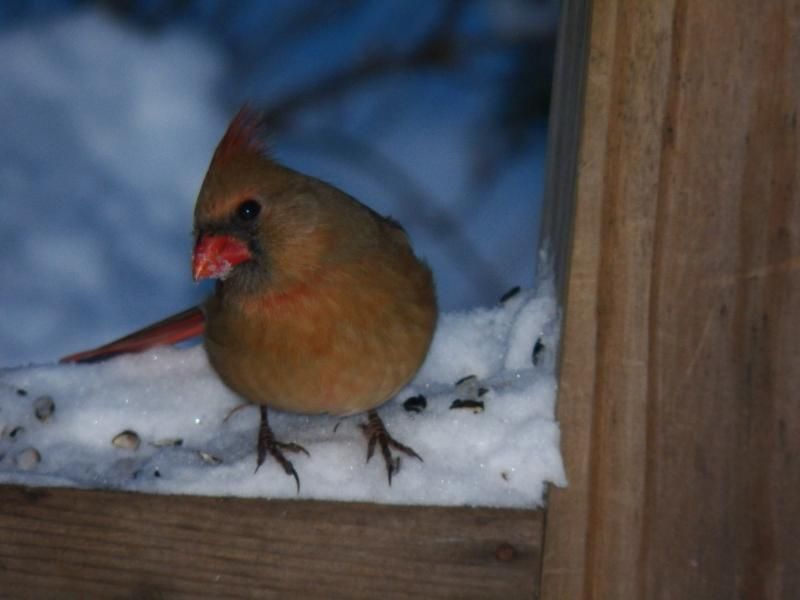 He is so bright he should be cheery but well, he always seems to have attitude.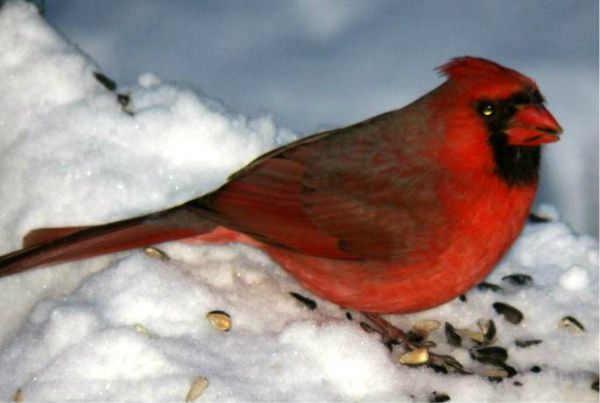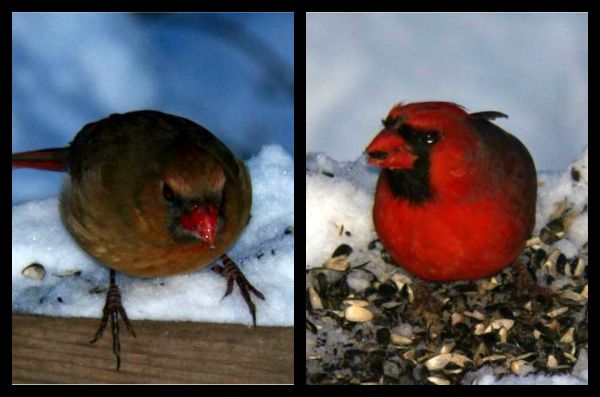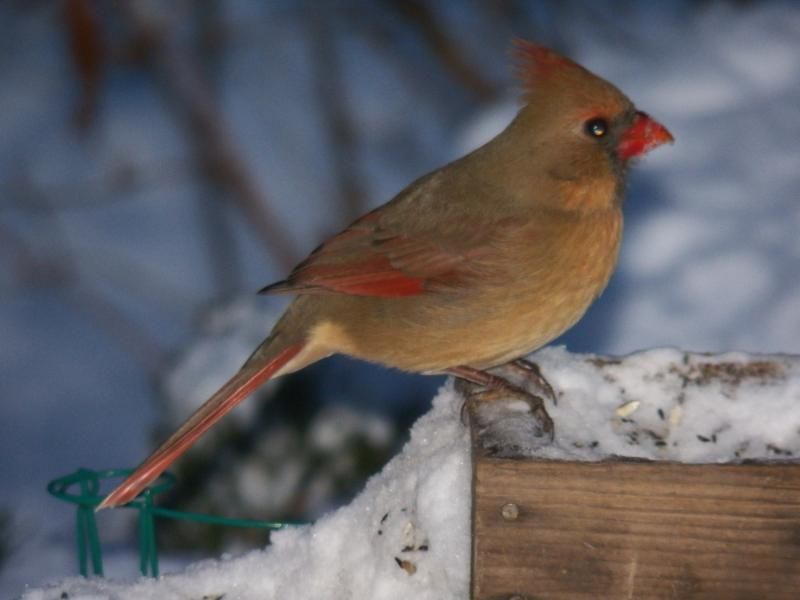 I told the cat it was too cold but she would not listen, went out anyway.