I am hearing folks in England (as I always do this time of year) telling about the daffodils popping through. While here it's like "will it ever end?"........well here are a few pictures from today.
First off Gerry is shoveling the new falling of snow, so tired of hearing snow blowers.
See how high it is in the back garden? The gate is trashed, so looks like we will certainly have to do the fencing this year when we put in a new back door and fix the deck. Sigh..........Anyway. Two of the poodles got their hair cut. Poor Bodi......they told me she cant go back. She is so um (shhhhhhh) fat that she cant stand that long to get groomed. SO diet time for poodles. Think I said that before. So with that in mind Gerry shoveled a path so they could run, they were not keen. It was too cold.
Bodi was determined to get back inside. We didn't get the two small poodles done as I can manage them myself for now.
The Squirrels were out en masse
The Blue Jay was next. I noticed when I threw out the bread that one of the larger squirrels was hauling stuff off and burying it in the snow. Still the Jays got their share and were interested in some of the other stuff I put out.
Thats my exciting day...........while not in the kitchen I was bird watching.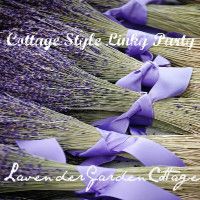 Also sharing with Mosaic Monday at Little Red House