The cat is in the garden sunning herself.
What a lazy cat. Well I hope she is enjoying watching the fish from a distance. Did I say, we now have 4? well we do. My Goldfish had a baby. It took awhile to notice because goldfish are black when babies. So the shadow I kept seeing was really another fish.
Anyway tis the season of the daisies, the yellow black eyed Susies and the more Autumn flowers.
What is this.....someone eating my daisies?
These white Cone flowers are beautiful and doing well.
The magic is in the details
The light was beautiful I love how it glows through the leaves
Asters are beginning to bloom
The roses are blooming again. I love it when that happens, a second bloom.
The Holly has a load of berries this year, is that a bad sign?
I try to make every little corner special. We collect stones on the beaches and in the fields. This is where they end up, somewhere in my garden
A view of the back of the pond from the shade garden
The baskets I bought in the Spring have all done well. I will remember that for next year.
Loads of work to do before I put it all to bed for winter. I was hoping for a good weekend but it looks like it might rain. Next week is supposed to be hot again. I am soooooo ready for the Autumn cooler days.
Sharing with
Also
Our World Tuesday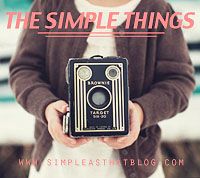 Also sharing with
Lavender Garden cottage
, Cottage Style