I went for a walk this morning and took the camera. I caught some of the neighbours in action. The little red squirrel was fighting with another neighbour who we could not see but could definitely hear.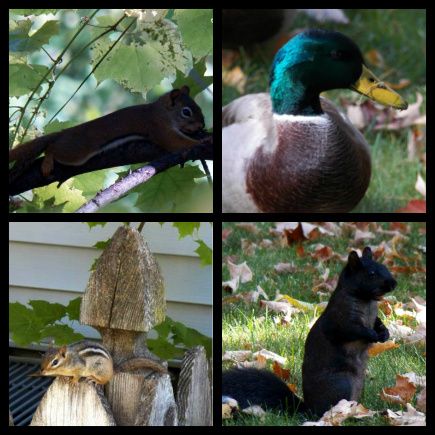 The Mallard and all his wives was one of a whole family of ducks hanging out in someones garden. I suppose that is an asset (?) if you live next to the river.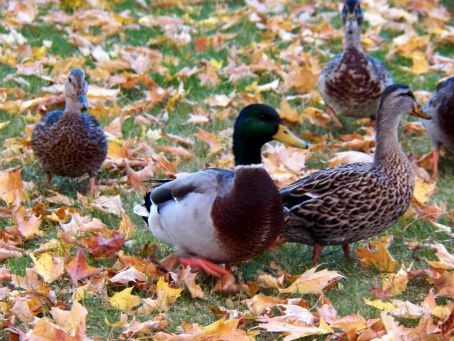 This is Gabrielle and Tristen enjoying the walk by the river.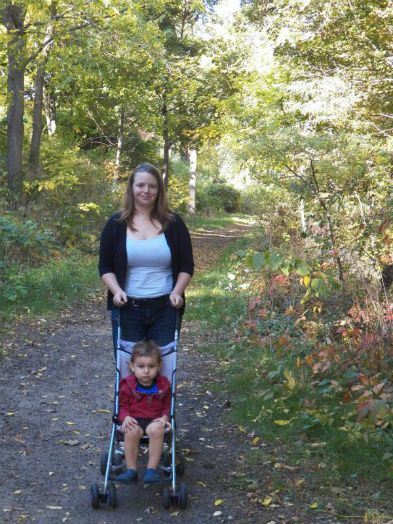 The grass by the river and its tables are all empty now, shutting down for winter. Our unusually sunny and warm Fall is a blessing. We hope to enjoy a few more walks and neighbours before the snow flys.
We caught these two chatting in someones back garden.