My garden is not cooperating so to heck with it.......we will talk about Sugar Plums seeing as I already did my other two blogs today.
Have you ever really wondered what they are. Sugar Plums? Well.......I am about to tell you. In a way they do belong here because it is, in a round about way to do with fruit. Dried fruit to be exact.
In our day and age we know more about the sugar plum fairy......
We read about them every Christmas......"The children were tucked all safe in their beds while visions of sugar plums danced in their heads"
Meanwhile what are sugar plums then?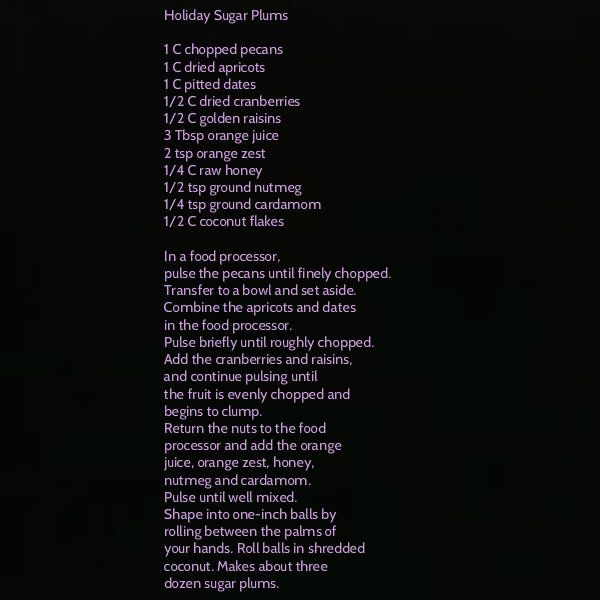 So now you know. Dried fruits and other goodies, that back in the very ancient past were readily available as they are now.....I think I might make these next year.
sharing this with
How sweet the sound and Pink Saturday.
Also sharing with
Alderberry Hill at Make the scene Monday
...........thank you for the party Sarah.
Linking with
Masterpiece Monday.
...........at Boogieboard Cottage.
Linking up with
Inspire me Monday
.............