Still a few pretty things when you look through the lens of the camera. Not too many things to shoot though. The mums are still perky. I must get more next year and really cultivate them so that they last. I didn't get pansies this year but I think next year I will.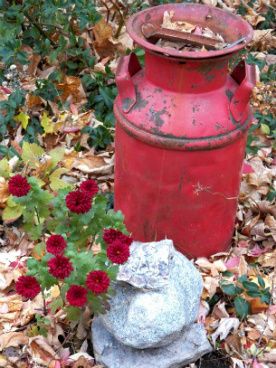 The Green Man is sleeping now, he will awaken in the Spring.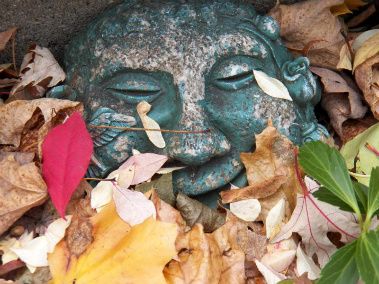 The holly is full of berries. Next year I must prune this one into shape. The other Holly bushes have not done as well as this one has. I think they can all stand a trim and shape up.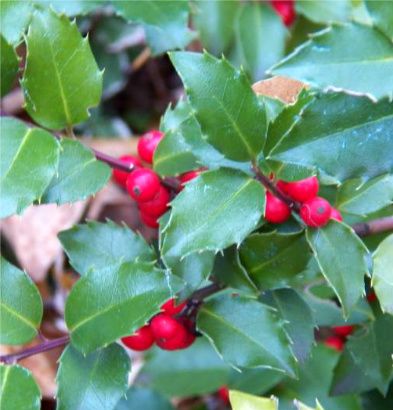 The angels are playing in the leaves and getting ready for a long winters sleep, the Fairies have already left.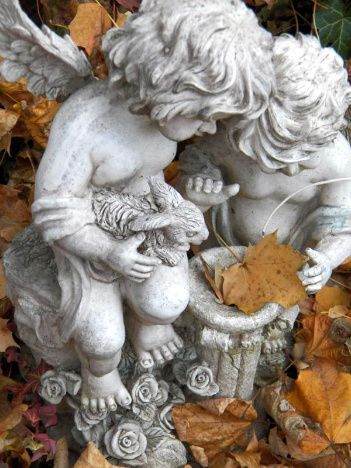 This guy is not happy to be going to sleep for the winter. Or maybe someone woke him up, disturbing his slumber.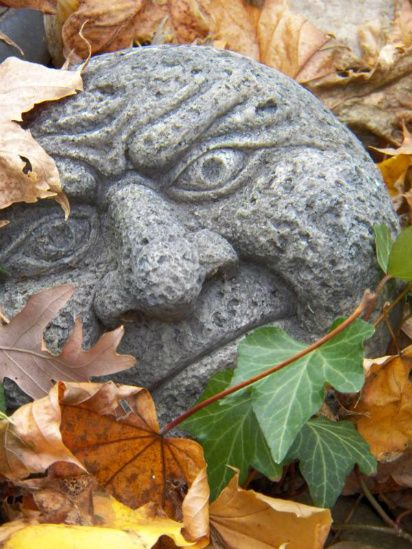 The yellow mums have spread a bit and will be even better next year. They glow among the leaves and are a reflection of the Dandylions that will come with Spring.